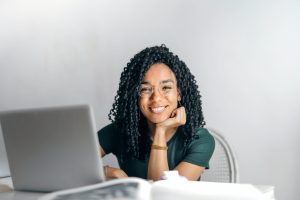 Going back to school as an adult may seem like an impossible task, especially if you have a full life as it is. But if you are planning on returning to school again, here are some helpful tips on how to make it look easy.
Try to get as organized as possible
One of the first things you'll want to do when getting reacquainted with school again, whether online or in person, is to familiarize yourself with your coursework and try to get as organized as possible regarding your course milestones. Reading through your course framework as well as jotting down important information such as your tutor's details and who to contact when you have a query should help you save time should you encounter hurdles along the way.
Getting your home schedule in sync with your work schedule
If you have other obligations to see to, such as family commitments or even another job to work around, then it might be helpful to get all your schedules in sync with each other so that you don't run into difficulties down the line. Technology can help with this if you want to make sure everyone is aware of what's on the agenda daily with apps such as Cozi or Flayk.
Track your goals
Keeping track of your goals is all the more worthwhile if you can achieve them in the timeframe you set out to achieve them. Therefore, it is vital to keep track of your goals on a daily and weekly basis. For example, you may want to diarize important assignment dates as well as set weekly goals for yourself so that you stay on track with your syllabus.
Establishing what your ultimate goal is
Speaking of goal setting, perhaps your goal is to achieve your education so that you can open up your own business one day. If so, it would be helpful to look into the various business structures that are available to ensure you select the right one from the start. For example, an LLC might just work out the best for you if you want a business type with plenty of benefits, including tax benefits such as not having to pay corporate federal income tax; more flexibility when it comes to the management structure of your business should your business scale up one day; limited liability, etc. Furthermore, a formation service can assist you with all the ins and outs of registering your business and are even on top of the different regulations that apply in each state if you decide to move one day.
Branch out
Suppose you already have extensive experience in a certain field, then why not take a professional development course rather than going the longer route of acquiring a new or more advanced degree in your field? For example, if you are in the medical field and are already quite familiar with medical codes, then you can choose from among online medical coding courses to help extend your knowledge even further. You can even take an assessment at the end of the course to verify your skill level in this area to ensure that you know how to assign the correct medical codes and what they mean in terms of medical procedures and service claims.
So, if you plan on studying further, don't let the passage of time prevent you from achieving your dreams. Also, you can help to reduce your length of study by using professional development courses to help save you time in the end.
For motivational tips on various topics, visit the Keep The Fire Lit website for more information.
Image via Pexels